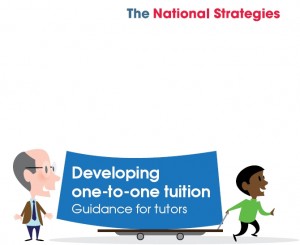 In March, the UK Government Department for Children, Schools and Families (DCSF) published its own guide for tutors who are going to be working one-to-one with children in the state sector in England.
It's all part of the new DCSF intiative called Making Good Progress which aims to offer one-to-one tuition to children who are falling behind in English and Maths. The target is ambitious: to have one-to-one tuition available to 300 000 state sector pupils a year in both of these subjects. (There is currently a serious shortfall in the number of tutors recruited for this scheme, and there is even a possibility of recruiting tutors from the private tuition sector.)
Having recently completed our own guide to private tutoring, I've read the government guidance for tutors with interest.
Aside from our own guide, I think it contains the clearest advice on the nuts and bolts of tutoring I've yet seen, and the strategies it details could easily be applied in the wider world of private tuition.
Of particular note are:
a list of principles and teaching strategies for tutors (headings: enquiring into prior knowledge – drawing pupils into a modelled process – prompting pupils to share their thinking – what to say when a child is stuck – praise – how to draw attention to weaknesses and errors)
a model tutorial teaching sequence (introduction – remember – model – try – apply – secure – review and reflect)
30 pages of sample one-to-one lessons for maths and English at various levels
You can download a PDF of the guide from the DCSF website here.