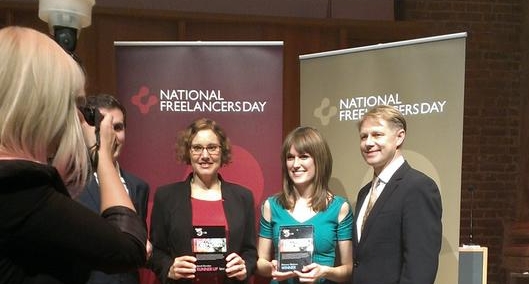 Last Wednesday was the sixth National Freelancers Day – a celebration of freelancing right across the UK. Why is this important, and specifically why is it important for private tutors?
Freelancing as a way of life and working is snowballing in the UK, with almost 5 million people now self-employed. At the forefront of this change is IPSE, the Association of Independent Professionals and the Self-Employed, which has been campaigning on behalf of a certain cohort of freelancers for years. This year's rebranding of IPSE (it used to be PCG – the Professional Contractors Group) embodies its desire to reach out and represent all types of self-employed people – indeed its competition 15 for 15, where it sought out 15 of the brightest and best self-employed people for 2015, demonstrates this. For example, a cameraman, business coach and cake designer (though no private tutor!) were among the finalists.
This year's National Freelancers Day was particularly important because it coincided with an announcement by the prime minister of the appointment of an 'ambassador for the self-employed', David Morris MP. According to IPSE, economists agree that the move towards freelancing is structural, with the number of self-employed workers likely to top those working in the public sector by 2016. Yet recognition in the government, infrastructure, education and taxation systems are all lagging behind, making it harder than it needs to be for freelancers. IPSE – with its new manifesto, Britain's Secret Weapon:Unleashing Independent Professionals and the Self-Employed in the New Economy – is seeking to redress the balance.
So where do private tutors fit in? For a start, there are hundreds of thousands of them in the UK, and at least 84% are self-employed. Some aspects of IPSE's agenda seem hardly relevant to tutors (such as simplifying government procurement processes, abolishing IR35, or cutting rates for workhubs) but there are a number of changes which private tutors can get behind. For example, the proposal to simplify taxation by merging National Insurance with Income Tax, or the demand to make it much easier for the self-employed to invest in their own skills. The latter is going to become increasingly important as foreign competition in online tuition heats up. Online tutors will also support the call for massive improvements in national broadband coverage and speed; in the words of the manifesto, 'this would help address the rural–urban economic divide and make homeworking easier for independent professionals'. More broadly, of real relevance for many tutors will be the IPSE campaign to make sure the self-employed are treated equally when it comes to maternity and paternity-related benefits.
Finally, the manifesto highlights some areas of education which need addressing, such as ensuring that self-employment and entrepreneurship are on the curriculum at secondary and sixth form level. Mentoring in these subjects by private tutors seems like it could be a definite growth area.
There are, however, of course some specific challenges for private tutors which are not looked at by IPSE. Perhaps the most obvious obstacle for many is  the ongoing difficulty of obtaining a DBS (Disclosure and Barring Service) certificate as a self-employed individual. Some Tuition agencies' unreasonable terms and practices have also recently been highlighted.
Now over to you. If you're a private tutor, are there any other structural changes you would like to see?