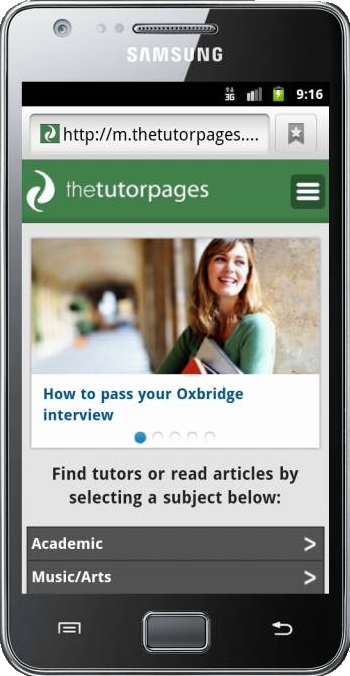 This week we launched our bespoke site to help mobile users navigate The Tutor Pages website:
As you can see from the image above, it retains the core features of the site: browsing articles on tuition topics and finding a private tutor in the UK. It's also very easy to return to the main Tutor Pages site should you wish to do so.
We hope you like this latest development; feel free to get in touch with any feedback.