Here are a couple of competitions, courtesy of O2.
First of all, O2 have relaunched their O2 Learn Awards, where teachers can upload short video lessons for the chance to win £2000 for themselves and their school. O2 are giving away these prizes every week, thus helping them to build 'Britain's biggest classroom' with 'over 1,000 curriculum focused lessons available' to view online. Only UK qualified teachers with a connection to a school can take part, so check the eligibility criteria first.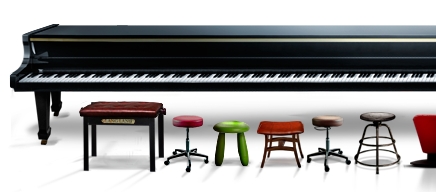 Secondly, aspiring pianists between the ages of 7 and 14 have the chance to play onstage with keyboard maestro Lang Lang, at the O2 in Berlin, and with 49 other young people. With the help of a parent or guardian, all you have to do is upload a short video of yourself playing one of three pieces:
Beethoven: Für Elise;
Schubert: Moment Musical 3F in F minor;
Mozart: Piano Sonata in C major, K.545.
Then, you can get your friends to vote for your video. This must all be done before 29th April, so there's not long. I've had a look on the website (www.langlangberlin.telefonica.com), and the amazing thing is that there currently seems to be only one UK entry – suggesting you've got a very good chance! This is in contrast to some of the other countries where there seem to be dozens of entries.
Good luck to all teachers and piano prodigies!