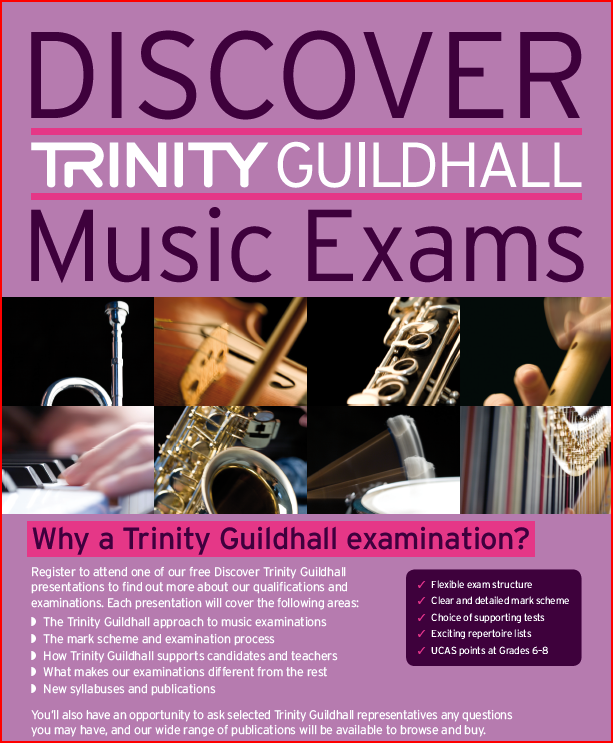 Music teachers may be interested to hear that Trinity Guildhall is offering a series of free presentations across the UK and Ireland on their graded music exams. Upcoming presentations are in Manchester, Truro, Exeter, Tunbridge Wells and Cambridge, and there's even a series of free concerts showcasing the new piano and woodwind repertoire as part of the Edinburgh Fringe Festival this August.
This would be a good chance to find out about the Trinity Guildhall approach to music exams with their emphasis on performance, and also hear about aspects such as technical work, supporting tests (aural, sightreading, musical knowledge and improvisation etc), and teacher support.
Apparently, you'll also be able to buy their publications at a discounted price.
Just visit www.trinityguildhall.co.uk/discover to register to attend an event, or to suggest locations for future events.