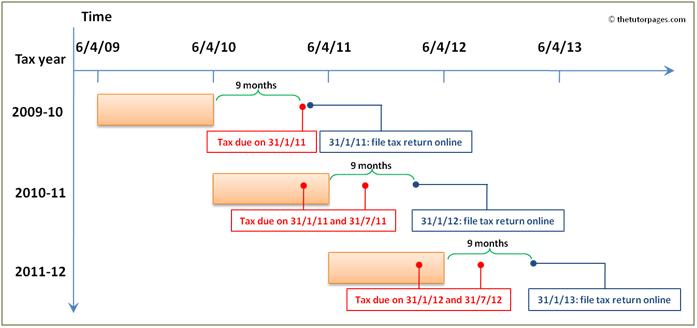 HM Revenue and Customs has set up a new website designed to educate teenagers about the UK tax system. It's called Tax Matters and features quizzes and games to help understand how it all works.
We've had a look at it too, because understanding self-employed tax is something private tutors need to get their head around. HMRC's new site seems like a fun but useful introduction to the subject, and it's also good to see a more intuitive and visual approach to a topic that has traditionally been so badly presented.
In our guidance on tax for self-employed tutors, we've also seen the merit of the visual approach: we're pretty proud of our diagram (above) which shows for the first time in a clear way how the self-employed income tax cycle works. Just download our free Tutoring Guide to see how it works.